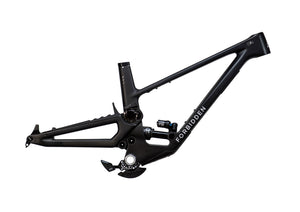 Sale price €3.183,00 Price excl. VAT Regular price
Taking our proven High Pivot Trifecta suspension system and One Ride geometry and turning it up to eleven, the 154mm travel Dreadnought represents a bike for the risk-takers and senders out there. Boasting an unmatched and unrivalled level of composure and balance, boosted further by the slack 63.5-degree head angle and proportional rear centres, that grow 14mm per-size, our industry-leading One Ride geometry also delivers a consistent ride experience across the size spectrum. Confident in the face of adversity, the Dreadnought is a bike quite unlike any other before it. Ziggy Link compatible, dual crown ready and open to interpretation, dream building a Dreadnought knows no bounds and neither does it.

Prices excl. VAT.
Shipping
, duties and VAT calculated at checkout.
Please note:
due to high order volume, products will be shipped within 5-7 business days.